Product overview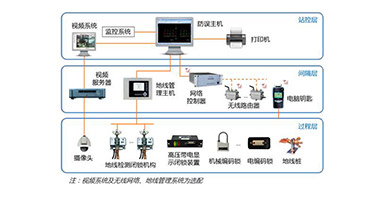 NDW9003 substation five protection monitoring system with "five layers of defense" as the design concept, provides the substation error prevention solution.
System function
Perfect anti false latch function: can be point-to-point circuit breaker, isolating switch, grounding knife switches, temporary grounding line, hard linking piece, mesh door equipment such as forced closure, not only can satisfy the basic "five prevention" locking function, also can realize the bypass bus charging, generation of road, bus operation, check electrical complex blocking functions such as line side.
Operation ticket management function: support graphic invoice, manual invoice, call typical/historical invoice and other billing methods, and realize operation ticket query, statistical analysis and other functions.
Support for parallel multi-task operations.
Supports blocking methods that prevent running "empty programs".
Unique operation rights management function.
It supports the interface with various integrated automatic monitoring systems to realize the mandatory blocking of primary equipment and the resource sharing of equipment state in various ways such as on-line monitoring operation of unattended station and remote operation.
Operation ticket and memory function of power off to the status of equipment.
The "black box" function can recall the operation ticket for accident analysis.
The application of RFID chip technology in lock ensures the uniqueness of lock code.
Interface with the video system, it can monitor the whole process of switching operation on the display, and can directly monitor the state of major electrical equipment by clicking the device diagram.
Functions and Features:
The software is suitable for Windows, UNIX, Linux platform, provides a variety of choices.
It is convenient to modify wiring diagram, configure permissions and operate easily.
Flexible configuration, suitable for a variety of voltage levels and complex wiring.
It has interfaces with video system, ground management system, intelligent platen error prevention system, etc.