Product overview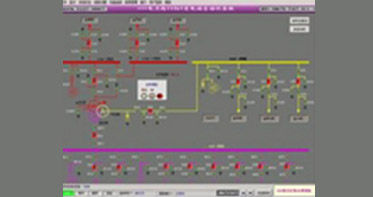 The integrated automation system of NDW9001 substation adopts object - oriented and modular design.The software USES VC++ and QT programming language, the network protocol USES TCP/IP, UDP/IP communication protocol, the database USES MS SQLServer, oracle database and other large database, using multi-process, multi-thread way, communication support IEC61850, iec60850-5-103, iec60870-5-101, iec60870-5-104, XT9712 protocols.The system realizes flexible network structure, and can choose master and standby mode, single and double network mode, and the data of network nodes can be added or deleted at will. It supports operation of single preprocessor, master and standby preprocessor, and master and standby preprocessor.
Scope of Application:
Integrated substation automation system for voltage classes of 5000kV and below
Integrated automation system of substation owned by factory and mining enterprise
Functions and Features:
Support the IEC61850 standard communication mode;
It can be used across Windows and Unix platforms;
Integrating measurement, control, relay protection and remote operation functions;
Powerful expression function, can achieve all kinds of secondary calculation;
Rich human-machine interface effect;
Automatic voltage reactive power control (VQC);
Visual control flow;
Integration of operation monitoring and five defense functions;
The function of accident recall is convenient for accident cause analysis;
Support on-call alarm function;
Support Web publishing and realize Web remote monitoring function.