Product overview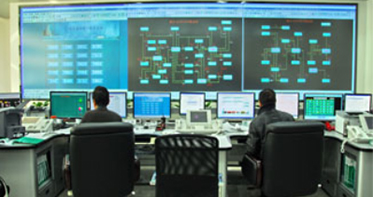 NDW9006 series distribution network automation master station system is a new SCADA/DPAS/DMS/GIS/AM/FM system developed by our company. It summarizes the development experience of many domestic systems and many years of engineering practice experience. It is developed by referring to the new standard of power system automation and combining with new computer technology.The system has a fully open, fully distributed client/server architecture, based on IEC CIM/CIS technical standards, facing distribution and dispatching centers at all levels.The system realizes the fault detection, location, isolation, power supply recovery, automatic drawing, equipment management, equipment query statistics, operation maintenance, analysis and optimization of auxiliary network operation structure and other functions of distribution network of 10 kv and below equipment.Improved the distribution network planning and construction, operation and maintenance, equipment management level and work efficiency.
Main functions:
Data Acquisition and Processing (SCADA) function
Fault detection, location and isolation
Rehearsal and inversion of power failure accident
Man-machine interface function
Operation and control functions
Chart capital management, equipment ledger,
Topology analysis, simulation operation, real-time distribution network condition monitoring (static/simulation/real-time three-state switching)
Power outage management, maintenance and repair, two-ticket management,
Power negative control, GPS (GPS repair scheduling command), TCM
Mixer WebGIS
Event and accident alarm processing function
Report generation and output functions
Data exchange and interface functions with other systems
Power grid static/analog/real-time arbitrary switch of three states
WEB browsing function
Main Features:
Support ARCSDE, MAPINFO, SMALLWORLD and other GIS platforms;
Support Shape, Tab, E00, Coverage, DXF/DWG, DGN and other graphic formats;
Support a variety of commercial database platforms such as Oracle, Sybase and SQL Server;
Support Windows 2000/XP, Unix and other OS platforms;
Integrated DA mode is adopted to generate fault recovery scheme online topology.The terminal can set the working mode flexibly through the master station (such as whether to start fault tripping or reclosing function, etc.).The fault isolation usually does not exceed 200ms, and the fault recovery time is also short, which can guarantee the successful reclosing of substation exit circuit breaker and reduce the outage time.
Complete fault simulation system, users can customize the FA simulation of fault point, fault generation time, fault type, FTU action, FTU communication state and other parameters.The FA result of the simulation function is consistent with the result of the actual failure.The simulation function makes the field FA test no longer a difficult task and can be used for the acceptance of the FA function of distribution network
Advanced packet/layered platform model, realize multi-level hierarchical structure in the form of packet network mature data stream soft bus switching.The data exchange is realized by network interaction.
Provides a cross-platform solution of graph/library/module integration (across RISC/CISC hardware system and across UNIX/Windows operating system).
Memory library structure design based on C/S structure, support a variety of access modes, greatly reduce network traffic, distributed memory library also reduce memory overhead, the client is really "thin".Dual network dual server structure design, really achieve data streaming and redundancy.
Adopt on-duty collection mode by mouth, support multiple data collection modes, multi-source collection, calculation and integral processing.
According to the data access relationship between different safe areas, the special physical isolation of forward or reverse or positive and negative two-way electric power is adopted to guarantee the cross-region data security.
The system has the function of running log and data backup, which can realize the system catastrophic recovery.
Hierarchical authority management, accurate to the measurement and control points and layers, control function supports double seat supervision and anti-mislock judgment.Alarm method diversification, multi-window processing, can be customized.
WEB browsing full data mapping, maintenance - free client.Support dynamic report browsing to ensure consistency between report results and data sources.